"Run salmon run,
beneath the moon and sun.
The salmon story circles,
run salmon run"
Dive into the world of salmon as the lyrically written and beautifully illustrated "Run Salmon Run" children's book is brought to life. Listen and learn about the important lifecycle of Pacific Salmon as narrated by the award-winning children's music duo Bobs & LoLo and enjoy vibrant visuals, dynamic and musical storytelling and interactive elements on every page.
"Learn Mode"
Designed to complement and enhance the interactive Run Salmon Run read-along story, the user activated "Learn Mode" helps expand a child's knowledge of the amazing lifecycle of Pacific Salmon with curriculum-based factoids from the Canadian Department of Fisheries and Oceans primary level educational programs.
Features Include:
– the Run Salmon Run song as heard on Bobs & LoLo's 2016 JUNO nominated album Dirty Feet
– the full-length official music video for the Run Salmon Run song
– strum and sing-a-long guitar chords and lyrics for the Run Salmon Run song
– an interactive Lifecycle Game to reinforce learning
– pop-up features in Learn Mode with fun fish facts about Pacific Salmon
– In Real Life images of the lifecycle stages of Pacific Salmon
– No in-app purchases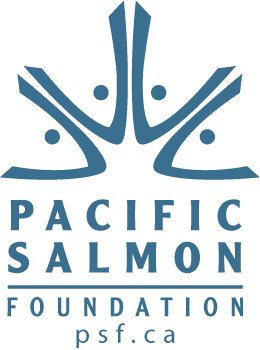 5% of proceeds from sales of this app benefit the Pacific Salmon Foundation, a charitable non-profit. The Foundation supports approximately 35,000 'streamkeepers' across British Columbia and the Yukon that volunteer in local watersheds monitoring and restoring salmon habitat, operating small community hatcheries and delivering salmon education programs in classrooms.